Perimeter Security Products
JVA Technologies has drawn on over 30 years experience to produce a product range to satisfy the needs of the worlds security electric fencing markets. Ranging from simple domestic requirements, to high security government and industrial installations.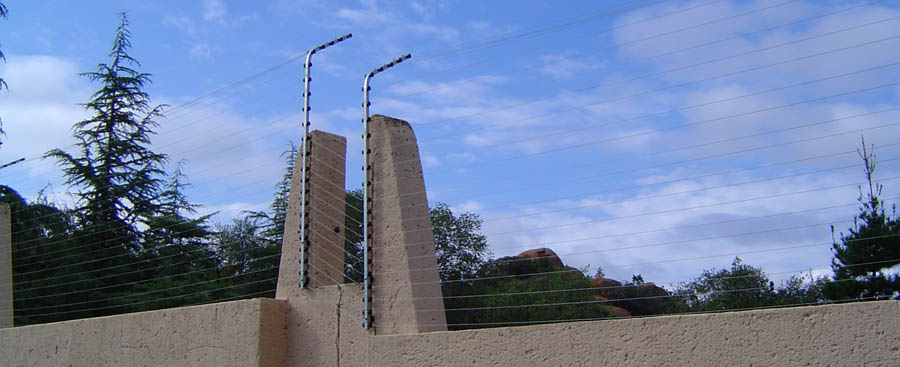 Security Electric Fence Energisers
The Z series of security electric fence energizers provide the power and intelligence to run a electric security fence from the smallest domestic installation up to a multi-zone industrial site. For many residences in countries like South Africa and Chile, this is the only alarm system they own.
The Z range may be connected to a building alarm or access control system. They may also be synchronized and networked.
Single Zone Security Electric Fence Energisers

The JVA Z11, Z13, Z14 and Z18 models have 1, 3, 4 and 8 peak output Joules respectively.
The Z14 and Z18 may be configured as Bi-Polar (Z1xA) or conventional.
They have many advanced features including LCD display and keypad control.
The Z14R (R for relays) has electrical safety authority approval for sale in Australia and New Zealand.
For more information click on the picture or click this link.
Other Security Electric Fencing Products
Other Security Electric Fencing Products
For more information about JVA Security products and how they are used, please see the JVA South Africa Youtube channel.
Notes
An electric fence energiser is also known as a controller, energizer, pulser and charger.
Security electric fences are also known as Stun fences or Power Fencing.